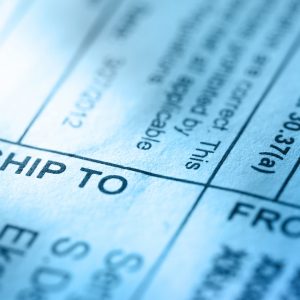 Last year HMRC introduced the Customs Declaration Service (CDS) to replace the old system CHIEF (Customs Handling Imports and Export Freight).
The deadline date for moving across to the new system for exporters was changed from 31 March 2023 to 30 November 2023.
If you are moving goods in and out of the UK then it is important that you register for the CDS to avoid potential customs delays and supply chain disruption.
HMRC has updated key dates in relation to the CDS transition for UK exporters and it is important to follow this process in preparation.
Key dates for CDS migration
From late February 2023 – HMRC will contact export declarants that only use the Goods Vehicle Movement Service (GVMS) using software or the current National Export System (NES) web service. HMRC will include details of how to start making declarations on the Customs Declaration Service using either software or the new export declaration online service.
Summer 2023 – HMRC will work with all export declarants to ensure you are ready to make declarations through the Customs Declarations Service, by setting out the actions you need to take and signposting to guidance.
From September 2023 – all export routes will be open for making declarations and you will be signposted to information about actions you will need to take. This includes:
Export declarants who use a mix of routes, including the Goods Vehicle Movement Service or inventory linked locations.
Export declarants that only use inventory linked locations.
Export declarants that use Designated Export Place (DEP) movements.
Export declarants that currently use National Export Service (NES) web service and will need to move to the new export declaration online service.
(Source: https://bifa.org/news/articles/2023/february/update-cds-export-key-dates-020223?l=y)
How to register for the CDS
For step-by-step instructions on how to register for the CDS, please visit this page on our website.
More information about the CDS and these changes can be found on the gov.uk website