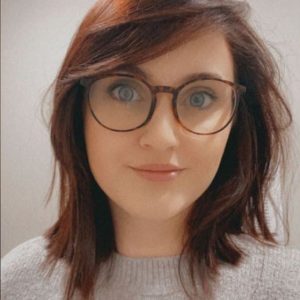 Rachael Jenkins joined AFS Haulage in 2018 having already gained skills in areas such as Operational Planning, Warehouse Operations, Transportation Coordinating, Traffic Management, and Logistics Management, from working at two other haulage companies in the pallet network sector.
Rachael joined the team as an experienced Pallet Network Manager, a role that has been extended to include Warehouse Manager; a promotion which Rachael cites as a highlight of her career with the business so far, "it's a new challenge that I am grateful to have the opportunity for."
As a young woman working within the industry, Rachael hopes that the transport sector will continue to thrive and encourage more young people to join the industry.
Rachael is excited at the prospect of working as a member of the Meachers Global Logistics team, since its acquisition of AFS Haulage in March this year, and sees it as an opportunity to further develop her career within the business and progress further within the management team.
Her favourite thing about her time at work is the people "we are at work more than we are at home, so I am glad I have my work family."
Working within a team of nine, Rachael manages a network of drivers and warehouse staff; routing the drivers, managing customer services, ensuring all the staff are happy and working to the best of their capabilities, managing the capacity of the network within deliveries and collections and planning resources accordingly.
"Our work is very reactive" Rachael explains. "One day we have six drivers out delivering, and the next day we have ten due to high volumes. I start each day by checking on the pallet drivers and doing a walk around the warehouse to see how the day has started. I then deal with all the customer service enquiries and make sure everything is running smoothly."
Reflecting on her career to date, Rachael is particularly proud of the team during the past year, which has brought about significant changes in the industry and within the company. "We are busier than ever. Covid has impacted pallet networks massively, and our deliveries have almost doubled. People are at home more than ever, so we are working harder to meet expectations. Although it was a very tough year, I am glad I was part of the team during the pandemic, we have never been more grateful to have our jobs and everyone really came together as a team."
During this time, Rachael also raised over £500 for cancer research on Facebook by doing 10,000 steps a day for a month, "it was a nice distraction during a scary time!"
Rachael grew up in Southampton and still lives in the area; whilst not at work she enjoys spending time with her friends and family, baking cakes, and watching Netflix.