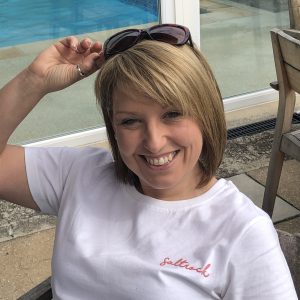 PAs are vital cogs to the smooth running of many businesses and at Meachers the PA to the Commercial Director is Mandy Jerrim.
Mandy joined Meachers in 2008 following previous roles in purchasing. This included buying parts for the manufacture of marine electronics before spending five years with the buying team at Draper Tools, where ultimately Mandy discovered she much preferred buying shoes and handbags rather than packaging for tools!
The main responsibilities which fall to Mandy in her current role is the upkeep of Meachers' UK Transport and Warehousing customer rate schedules. "This ensures our customer know exactly what they are being charged and avoids invoicing errors. I also look after any sales enquiries which come in through the website and either deal with them myself or forward them onto a member of the sales team." Setting up new customer accounts and crucially keeping the directors fuelled with tea and coffee are also part of the mix.
A typical day for Mandy of course starts with a round of tea and coffee following shortly by going through any emails which have arrived overnight and then it largely depends on how busy the team is with sales enquiries how the day continues. "I could end up having three or four new customer accounts to set up which would involve pulling all the quote information together, creating a new customer file, rate schedule and setting them up on the internal systems to allow jobs to be booked for them."
Mandy cites her biggest achievement at Meachers as the role she played when the company rebranded from Meachers Transport and Warehousing and Oast Agencies to Meachers Global Logistics in 2009. "I'm also proud of standardising our rate schedules and the way customer accounts are handled."
As Mandy has been part of the team at Meachers for the last 12 years, it's inevitable that both the role and the industry has evolved in that time. "My role is certainly more sales orientated as I'm now more involved in the quoting process as well as making sure customer accounts are set up accurately on our internal systems. I'm not involved in the travel and hotel booking as much as I was and someone else now looks after diary booking, meeting scheduling and corporate events so my time has been freed up to concentrate on the customer service aspect."
In the next five years, Mandy hopes the industry as a whole becomes more environmentally friendly. "I'm not sure electric trucks will ever fully be on the cards but I'd like to see us build on the SDC aspect of the business and work to take even more trucks off the roads in city centres."
Working for a family-run company is something Mandy loves. "There is a much more personal feel and as I've been here that long, it really is like an extension to my own family." We asked Mandy about where she sees herself in five years but as she's turning 50, she's trying to avoid thinking about it at the moment!
Mandy loves being at the beach in her spare time, "No matter what the weather we're there and my favourite place to go in Swanage so I tried to get there as much as possible."  Not all her spare time will be at the beach soon as she has signed up to run the Brighton Marathon for a couple local charities in 2021. "I've got nine months to get myself fit and able to run further than 100 yards so I think most of my time will be taken up on the treadmill or pounding the streets.  Having not done any running for about 10 years I'm under no illusion this is going to be a massive challenge, my only aim is to finish it so if I can do it in under five hours I will be really happy." Currently living in Southampton, Mandy is hoping to move later in 2020 to be a bit closer to the New Forest.
Outside of work Mandy's most significant achievement is having spent the millennium year backpacking around Australia on her own. "It was an incredible opportunity and one of the best things I've ever done."