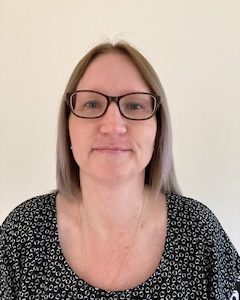 Long service from employees at Meachers is common and one of those is Giselle Bird, a 52-year-old Global Marine Account Manager who joined us in 2008.
Giselle's career has always been in shipping but also in the manufacturing sector, until she started with Meachers as a Global Marine Administrator. Since then, the Hemel Hempstead native has progressed to account manager with a team supporting her.
"Completing my two-year management training course which Meachers put me on is definitely my biggest achievement since I started. This included getting a BTEC in Import and Export Customs Procedures with BIFA. It demonstrated to me that Meachers not only had faith in me but also optimism about my future within the company."
Not only has Giselle progressed at a personal level during her time at Meachers, but so has the business itself. "The work has increased and the account I work on has diversified to a large extent. So now we can be shipping very small items at less than 1kg right through to 50 ton items and finding a solution for how to get those items to their destination is something I really enjoy."
Giselle's responsibilities include ensuring her team acts on instructions given to them by clients whether that's to the team in Southampton or to Portland where two of Giselle's team are based in the warehouse. She's the first port of call if there are any problems or questions to advise the next steps, and on a monthly basis she also produces the invoice and a suite of reports for the client.
A typical day includes seeing Giselle arrive at 6.45am and check any emails which have arrived overnight from the vessels. Due to them being based overseas, time differences mean emails are usually sent overnight and actioned the next day. Giselle has to keep in constant contact with any hauliers which Meachers has booked for collections that day in the UK and arrange both UK and overseas quotes by liaising with the Airfreight and Road/Sea freight department.
When asked about her favourite thing about working for Meachers Giselle said the people. "Everyone I work with on a daily basis is great, I also love the interaction I have with the clients and the hauliers." Added to this, Giselle says she enjoys what she does and would love to be in her current role in five years' time. "I'd also love to see Meachers grow as it has been doing, carry on being successful and respected in its field."
A keen National Trust enthusiast, Giselle only lives 15 minutes from the beach in Warsash, Southampton and loves to spend her holidays cruising with her husband.