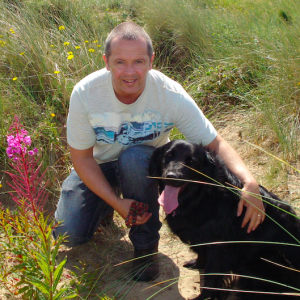 Alan has been with Meachers for 14 years, joining us as a night traffic operator. Within 3 months he was brought into the day team to assist with a new contract for one of the world's largest packaging companies, which specialise in FMCG goods, fresh foods and catering disposables.

Taking over the contract fully after 6 months, at one stage Alan was planning over 3000 pallets a week – overseeing pallet networks, sub-contractors and Meachers' own fleet to help enhance his client's reputation and organic growth.

Alan has worked in traffic administration and planning for almost 40 years, within various companies, including 5 years with Sony Logistics where he was involved with the planning and roll-out of the popular PS2 and PSP consoles.

He was born and grew up in North Hampshire, where he attended school, college and spent most of his formative working life, before moving to the New Forest where he met his wife of 11 years.

Alan follows non-league Kettering Town FC and loves to travel as much as possible. He also enjoys walking on the many coastal paths he has on his doorstep.

Alan's current role is supporting the busy Carnival UK warehouse team. He assists in the planning for its large fleet, which operates out of Southampton and the Caribbean in the winter months.

On what attracted him to working at Meachers, Alan says:

'It was the number of long-service employees that Meachers has, which is a testament to the way the company treats people. This, and the team is what attracted me to Meachers initially – a decision I have never regretted.'