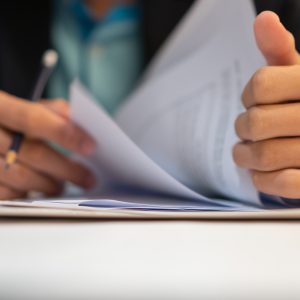 New rules for imports of animal-origin products, including meat and dairy goods, will come into effect in January 2022 and all UK importers and their EU suppliers must make sure they are compliant.

The failure to do so could lead to shipments being refused entry to the UK or goods destroyed.

The new requirements include pre-notifying authorities on consignments entering Great Britain and uploading a certified Export Health Certificate (EHC) using the Import or Products, Animals, Food and Feed System (IPAFFS).

As specialists in exports and imports, Meachers Global Logistics has been helping those customers affected to prepare for the forthcoming changes.

"This past year has seen many challenges impacting the transport logistics industry, mainly due to the coronavirus pandemic and Brexit, and these have affected food deliveries to British supermarkets and food outlets. To help reduce further disruption, we are working with our customers to ensure that they are fully prepared, and have the correct documentation, for importing goods when the new requirements come into force next year."
Rob Lewis, Operations Director, Meachers Global Logistics

When the UK left the European Union at the end of 2020 it brought into force changes which affected businesses large and small through every link in supply chains.

From 1 January 2021 the free movement of goods between the UK and the EU came to an end and the introduction of new import tariffs and regulations left many businesses facing challenges incurred by the red tape restrictions.
As specialists in exports and imports, Meachers Global Logistics has been helping its customers to navigate the implications of Brexit and transition to comply with the new rules.
Graphic Packaging International is a US manufacturer of carton board and cartons for the food, beverage and pharmaceutical industries. The wider business has had a relationship with Meachers for over 10 years. This relationship evolved three years ago when they decided to change their port of entry for imports from the US.
They now look to us for logistics, customs and warehousing support; storing their containers when they arrive at the port of Southampton, transporting them to their main warehouse in Bristol, and assisting with customs clearances when moving goods between the UK and EU.
"When Brexit happened we used Meachers as our provider of choice when we needed to export or import cartons and goods between the UK and the EU. Because we import from the US, we well understand the import and export process, so we knew there would be significant changes in how we import and export from Europe. Meachers really helped us understand the detail of what was required and getting the process flows in place."
Richard Hunt, Supply Chain Manager, Graphic Packaging International

Meachers is proud to be at the forefront of international freight and transport logistics, providing all of our customers with solutions for freight forwarding, supply chain management, UK warehousing, distribution, training, transport, and contract management.

For more information:
To find out more about navigating the logistics of exports and imports, and making your supply chain work more efficiently for your business, please call Meachers Global Logistics on 023 8073 9999