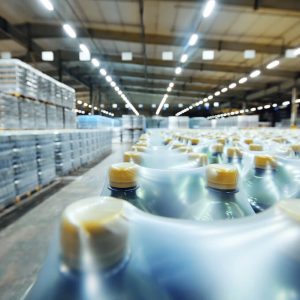 On 1st April 2022, the Government will introduce a new tax that will apply to all plastic packaging manufactured in, or imported into, the UK which does not contain at least 30% recycled plastic.

The tax is being introduced in a bid to encourage the use of recycled plastic packaging products in the UK. It is also hoped that the policy will encourage more plastic waste recycling.
Who will be affected?
An estimated 20,000 manufacturers and importers of plastic packaging are expected to be affected by the policy, so if you feel that your supply chain could be impacted then it's important to prepare now.
What can I do to prepare?
It is important to carry out due diligence on your supply chain, to determine if it will be affected, and to inform your staff about the changes in legislation and the added administration requirements that will be needed to be completed in order to stay compliant.
For more information
If you have any questions around the potential implications to your supply chain, please call Meachers Global Logistics on 023 8073 9999. Alternatively, you can email us at [email protected]
We will be happy to assist and answer any questions you may have and offer guidance and support to help prepare you for the change.

For more information about the Plastic Packaging Tax, visit the GOV.UK page linked below:
Introduction of Plastic Packaging Tax