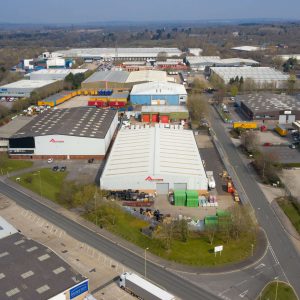 Meachers Global Logistics has climbed the ranks of this year's Motor Transport Top 100, seen as the definitive list of the largest third-party logistics operators in the UK.
This year, Meachers climbed to a position of 59 from 81 in the listing of the largest 100 companies by turnover, as it saw its latest year turnover increase by 54.9%. The previous year its rank rose from 83 to 81.
The Motor Transport Top 100 is the barometer of the UK road transport industry. It is used to benchmark the operational performance of road haulage firms; ranking them by turnover, growth in profit, growth in turnover, and return on sales.
Gary Whittle, Commercial Director at Meachers, said:  
"We are delighted that Meachers has again climbed the ranks of The Motor Transport Top 100. It's a testament to the hard work and commitment of our entire team.
"The last few years have been very difficult for the sector. A global pandemic, the uncertainty around Brexit and a national driver shortage, have all brought volatility to supply chains. We have had to work very hard as a business to adapt and support our customers through the challenges.
"That our clients continue to help us grow is something we are grateful for. It has allowed us to invest back into our business, and expand our fleet and warehousing capacity. This ensures we can continue to provide them with the high level of service and support we strive to deliver and they come to expect."
ENDS