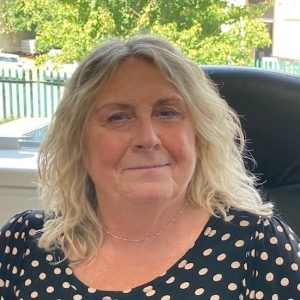 Lorraine is one of our transport administrators and was originally part of AFS Haulage before Meachers acquired the business in 2021.
Part of a team of six, and working within general haulage, Lorraine supports her colleagues and customers with their administrative needs. Her duties include responding to enquiries, answering queries, invoicing, booking jobs into our system and everything in between.  
"I have really enjoyed watching our team adapt after Meachers purchased our depot", says Lorraine. "It's been a big journey and I'm incredibly proud of the team and how they've handled the transition. The team of people I work with are like a second family to me."
On some of the challenges that the industry has faced, Lorraine adds:
"The driver shortage was a big challenge for us in the industry. But we have managed to retain the majority of our drivers in a difficult market."
In her spare time, Lorraine is an avid reader and music lover and is also a regular reveller at Glastonbury. She would also love to see more women enter the logistics industry as she feels it has so much to offer.
Meachers' Pallet Network
Needing overnight, nationwide delivery of your palletised goods swiftly, securely and efficiently from SO postcodes? Learn more about the Meachers' Pallet Network by visiting: meachersglobal.com/pallet-network