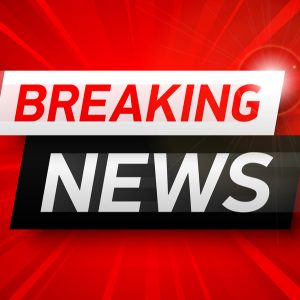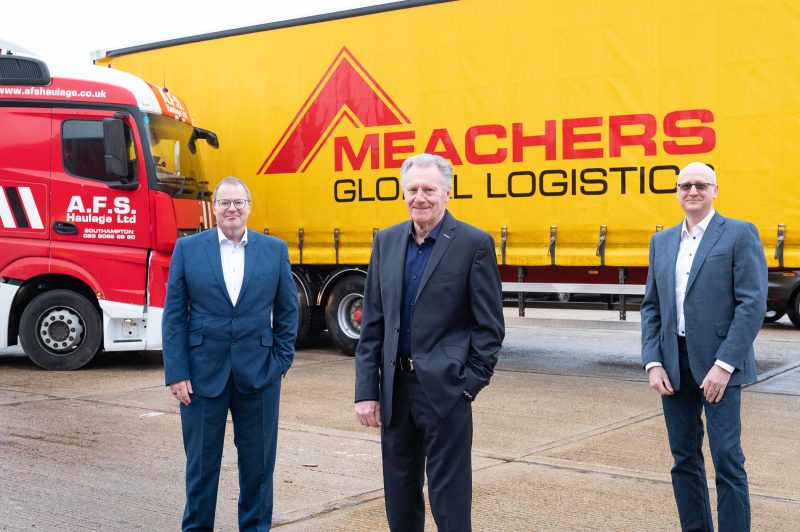 Photo L-R Stuart Terris Managing Director- Meachers Global Logistics, Bob Terris Chairman – Meachers Global Logistics, Andy Seagrave Managing Director – AFS Haulage
Meachers Global Logistics has acquired AFS Haulage, one of the South's most established hauliers in a move that widens the range of services it can offer its customers.
The acquisition of AFS, on 8th March 2021, has expanded Meachers' business by opening new routes to market, such as Palletways, and adding specialist vehicles, including HIAB and flatbeds, to its fleet.
AFS employees will join the Meachers' team to ensure the continuity and smooth running of its services, particularly during the COVID-19 restrictions. Over time, it is anticipated that the AFS brand will come under the Meachers' brand.
Andy Seagrave, the previous Managing Director of the well-known AFS Haulage in Fair Oak, Southampton chose Meachers to take over the business after he steps down, as he believes they are the perfect business to build on what he has achieved with AFS.
He said: "I've been searching for a long time to find someone to take over and look after the business and Meachers is the perfect fit.
"We are both solid companies with similar cultures and I have every confidence that the Meachers' team will handle the haulage requirements of our customers expertly as it is incorporated into its main business. I wish them all the best for future success."

Meachers' Managing Director Stuart Terris said:

"We are delighted with the successful acquisition of AFS, a company we have long admired for its specialist haulage operations and excellent reputation in the South.

"This allows us to expand our international freight and transport logistics services to offer customers even more industry knowledge and expertise when providing solutions for freight forwarding, supply chain management, UK warehousing, distribution, training, transport and contract management.


"Not only will the AFS Haulage acquisition enhance our quality service, with more equipment such as flatbed, HIAB and groupage, it will also allow us to stay ahead of market demands, particularly after the pandemic.


"It's certainly business as usual as we welcome the new employees from AFS and we look forward to working together as one team."