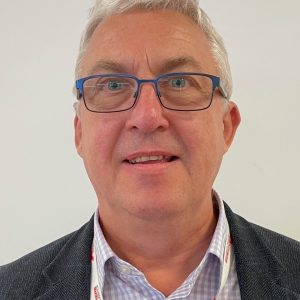 Paul joined Meachers in 2016 as a sales executive and has since climbed the ranks to become a commercial manager within the business.
Working in all areas of the Meachers' business model, but specialising in international trade, Paul's role involves introducing and onboarding new customers to the business and supporting existing clients through supply chain volatility.
Knowledgeable about the implications of Brexit and the new trading arrangements with the EU, Paul is passionate about helping businesses to manage their global door-to-door supply chains efficiently.
Missing client visits due to the restrictions, Paul is looking forward to the time when markets settle and he can once again start helping them to build their businesses again.
Away from Meachers, Paul loves rugby and is an active member of Fawley Rugby Club, playing and managing a team as well as assisting with the overall success of the growing club.
Although now retired, Paul also spent 33 years as a proud member of the Army Reserve, where he was a crewmember of a Challenger 2 main battle tank and oversaw the administration and organisation of the squadron HQ.
Sharing what he likes most about his role, Paul says:
"The daily work is never the same. There are continuous challenges raised with global business change, but I greatly enjoy helping clients to overcome these. "