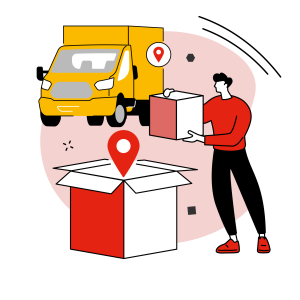 Matthew, a Warehouse Operator
Matthew joined Meachers in 2019, at 18, when he became our first apprentice. In six short months he became a fully-fledged employee after studying Business Administration Level 3 at Southampton City College.
Matthew said: When I left school, I knew I had three options; go to university, work with family or try to start a career. As it came closer to deciding, despite not knowing what I wanted to do, I knew I wanted to really care about my choice."
"The apprenticeship route seemed like the clear cut choice for a possible career, because not only can you begin to earn money, but you can also gain valuable experience and qualifications."
In March 2020, Matthew made the move from apprentice to employee after thoroughly enjoying the first role on his apprenticeship scheme. He became a Carnival bar administrator, booking stock in and out, declaring stock to Customs and generating documents for the company's cruise ships.
Matthew adds: "Learning all of the intricacies behind Customs and logistical processes has been really interesting and definitely my favourite thing. I know when I first became an apprentice and was shown a Customs warehouse declaration, the specifics are pinpointed, acting as a mass summary for all the stock we've seen come and go over the past month, it was fascinating."
"I was incredibly nervous about starting my first job, but since I've started, I've been made to feel incredibly comfortable and been given the freedom to ask as many questions as I want, which was the best possible thing I needed."
Join Matthew and take the first step towards an exciting career.
Fill out the form, upload your CV and tell us which areas of the business you are most interested in.
Thanks for your enquiry – we'll be in touch soon.