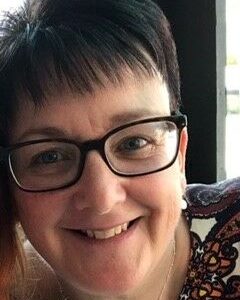 Having grown up in Southampton, Joanne Crouch is very familiar with the importance of the cruise industry to the city. With a career in operations management, she became Carnival Administration Manager for Meachers following roles including Head of Customer Operations for Gemma International.
"My career has always been in operations management; I enjoy the challenge and variety."Joanne is responsible for managing the team that provides a consolidation and delivery service to Carnival and Princess Cruises. "Our team ensures timely receipt of goods into the warehouse for delivery on board Carnival's fleet of ships. From door hinges and toilet rolls through to fillet steak and champagne, we ensure all is delivered worldwide for guests to enjoy their cruise experience." The team's daily tasks include: reviewing receipts due for the day and allocating to the correct ship, updating Carnival's system, checking all areas are covered by the team and ongoing communication with Carnival Head Office resolving queries.
Joanne started the role in December 2019. "I joined Meachers at the busiest time of the year with no experience of the cruise industry! From previously delivering greetings cards to independent high street shops, to shipping 187 40ft containers worldwide in the month of December was a steep learning curve, but thanks to the great Carnival team at Meachers we pulled together and made it happen." Managing a team of ten (currently down to four because of suspended cruise sailings due to COVID-19) Joanne has seen great changes this year. "Working in the supply chain, we have worked all through lockdown, the crew on the ships that are parked up in Weymouth and Southampton still need to eat and the ships still need to be serviced."
For the future, Joanne hopes that Meachers will continue to be a valued and respected company in the sector and that she will still be working in operations management. "I love operations management. My favourite thing about working at Meachers has been learning a whole new industry, whilst complex it is interesting and varied and the friendly and welcoming team have all pulled together during this difficult time."
Joanne is a mum of five children aged 23,22,21 and twins aged 17, and lives in Basingstoke with her husband. She turned 50 earlier this year "although sadly there were no celebrations due to lockdown." She is a very happy Southampton Football Club supporter right now and enjoys holidays, going to concerts and eating out.