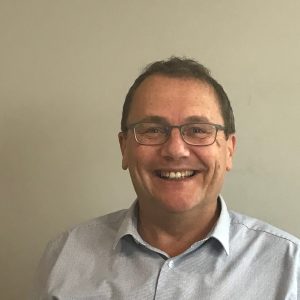 With 30 years' experience in the logistics industry under his belt, Meachers' Commercial Account Manager Andy Bell has witnessed a few changes.
"In recent times, the effects of Covid-19, Brexit and the current economic climate have impacted massively", he says. "But it is important to stay forward-thinking, collaborative, and to provide outstanding service to support our customers and the industry."
Brought up on the South Coast, 53-year-old Andy started work at Meachers with the commercial team in 2018. His previous employment covered commercial, sales and operational roles within other logistics and distribution businesses.
Working in a team of seven, Andy now focuses on providing customer solutions, sales and commercials with the transport, warehousing and international divisions.
"No two days are the same. We are predominantly working up robust solutions with customers and businesses to add value."
Andy considers his biggest achievement at Meachers to be part of an excellent team that works together to help the business grow. He was proud to be involved in supplying Covid test kits to hospitals during the pandemic.
Looking to the future, he hopes for continued growth, based on service and quality, over the next five years. He also welcomes the younger generation entering the transport and logistics sector and champions equality and diversity.
"It's good to create positive change. As a family-owned business, Meachers has the flexibility to be dynamic and customer focused."
In his spare time, Andy enjoys travelling and days out with his family. He also plays the guitar and rides motorcycles.