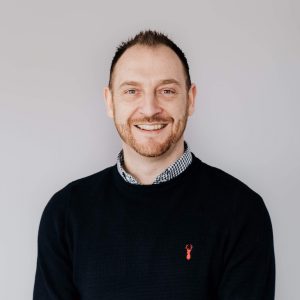 Meachers Global Logistics is pleased to announce the appointment of Mark Lee as its new general manager, entrusted with leading the freight forwarding division of our business.
Mark, hailing from Southampton and formerly a commercial manager at Delamode International Logistics, brings over 20 years of invaluable experience in the field of freight forwarding. His journey in the logistics industry began after completing college, and he has since held key positions at Allport Cargo Services (now EV Cargo) and Import Services (now Delamode), where he played a pivotal role in establishing and managing their freight forwarding teams.
At Meachers, Mark is responsible for managing a team of 19 people that oversee import and export, air freight, deep sea, road movements and more. He credits his success and passion for the industry to the people he's worked with.
"I've always been a big nurturer of talent" says Mark. "It's nice seeing those you've worked alongside go through the ranks and develop in their career. I've been able to progress thanks to the support of the teams behind me; and knowing I can always count on them."
Mark's freight forwarding background was predominantly FMCGs (Fast-Moving Consumer Goods) for retail sector clients. He's excited that his new role will allow him to also manage specialist cargo movements for other industries.
Recognising the significant impact of digitisation on logistics, Mark is passionate about embracing new technology and is eager to prioritise it in his new role.
"I think back to when I started all those years ago, things were very different. The majority of what we did was very manual and required physical paperwork and a local document runner, very little was digital or automated. Now, with advancements in technology we have the ability to connect globally in real-time giving us a greater, clearer and more accurate picture of the global supply chain. I'm very keen to create a roadmap for how new and emerging technology can be used to further enhance the quality service Meachers is renowned for."
Gary Whittle, commercial director at Meachers, added: "Mark joins us with many years' experience of freight forwarding, and an obvious passion and talent for inspiring and nurturing his teams. I look forward to working more closely with Mark as we grow and develop the business and would like to wish him the best of luck in his new role."