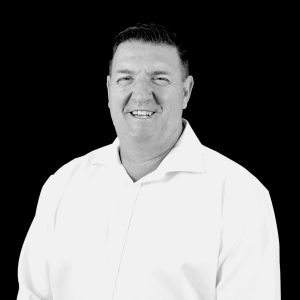 Gary Whittle, Commercial Director of Meachers Global Logistics has been named the new Vice Chair of the UKWA Management Board.
Mike Thomas, Client Services Director at Delamode International Logistics, was also confirmed as the new Chair of the UKWA Management Board.
Both announcements were made at the UKWA's AGM, held on 27 June 2023.
Meachers has been a member of UKWA for over 30 years and Gary has been on the management board since 2015.
Mike said, "I am honoured and delighted to be appointed Chair of the UK Warehousing Association, as we approach our 80th Anniversary Year.
"UKWA is a dynamic organisation with strong growth and a highly motivated, professional leadership team, focused on promoting and protecting our membership's interests.
"Gary and I look forward to supporting Clare and her team with the development of an integrated IT data platform, to propel continued growth and success of UKWA, within our sector and the wider marketplace."
Gary added, "As the new Vice Chair of UKWA, I welcome the opportunity to contribute to the growth and development of the warehousing sector in the UK. Together, we will build a future-proof industry, driven by skilled professionals ready to tackle any challenge, and a workforce equipped with the tools they need to succeed in a rapidly evolving industry."
Commenting on the new appointments, Outgoing UKWA Chair and Commercial Director of Bowker Group, Neil Bowker concluded, "These are exciting times for UKWA. Warehousing is one of the fastest growing sectors in the UK, with a higher profile than ever before and widespread recognition of the importance of our role to the UK economy.

"As we look towards the 80th Anniversary of the inception of our Association, there are major projects planned, along with well-deserved celebrations. I've enjoyed my time as UKWA Chair and know that the Association is in safe hands going forward.

"Mike and Gary have many years of experience between them; both are also active and engaged with UKWA, bringing fresh ideas, energy, and passion. They will make a great leadership team, I wish them every success and, of course, my continued support as a member of the UKWA management board."
Source: https://www.ukwa.org.uk/market-intel/mike-thomas-appointed-new-chair-of-ukwa-management-board/