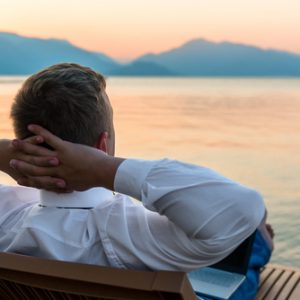 Managing your supply chain can be complicated enough at the best of times, but after everything the last year has thrown at us, including Brexit, and the global pandemic, have you ever given a thought to how it could be simpler?
If your supply chain's stressing you out and you need a trusted partner to take the headache away by providing a complete supply chain solution – Meachers knows the way.

1.Be prepared
"Preparation time and preparing the sections of cargo movement is essential. The biggest thing at the moment especially, is making sure that you are prepared, and that you have your processes for collection and delivery of cargo globally set up before you start doing anything." Says Paul Uglow, Commercial Manager at Meachers Global Logistics.
As a result of delays in ports across the world, the cost of shipping and transit times have increased. Meachers understands the industry and exactly how this will implicate the goods moving through your supply chain, we can help you to prepare and plan so that you can liaise with and advise your suppliers and your end customers
2. Be clear about customs
It's our job to make sure we're brushed up on Brexit, and clued up on customs, so we can provide you with a complete supply chain solution for complete peace of mind.
If your customs clearance processes are efficient and correct it will ensure a much smoother transportation of your goods.
We can assist you in your customs clearance paperwork, tariff numbers and duties, and advise about the technicalities of the products that you're buying and moving.
Let us navigate the red tape, move and store your goods and relieve your supply chain stresses.
3. Communicate
Communication is a key factor in the success of any project and here at MEachers Global Logistics we'll always be on the end of the phone, and always directly contactable by email.
In using Meachers to manage your supply chain movements you can rest assured that one of our specialists will always be available to speak with you and offer solutions and support.
You can then ensure that you are always communicating with your suppliers and customers so that they know what to expect and they can be efficient in their own planning.


4. Choose the right suppliers 
Try to make sure that you know what you want and when you want it and make your requirements clear to the suppliers of your goods.
Choose suppliers who adhere to any relevant standards for your industry and have relationships with alternative suppliers to enable a contingency if there is a problem with one of the suppliers in your supply chain.

5. Consolidate
Consolidation can ensure that your goods are moved and stored more efficiently and sustainably. We work with customers with both large and small volumes of goods to move, and we can tailor a solution appropriately according to your specific needs.
And as a specialist in consolidation, we can help businesses with smaller sized confinements to find a shared solution for transporting goods.

6. Talk to us
With over 60-years' experience and expertise in moving, storing and managing imports and exports, Meachers Global Logistics really can take the strain of your supply chain management, enabling you to focus on your business.
Managing a supply chain doesn't need to be stressful. From the moment you know you want to move some goods; we can start managing the whole process for you – from door to door.

Share your supply chain tips and best practice, and follow #supplychainnirvana #meachersknowstheway to learn more.
The path to Supply Chain Nirvana is simple when you call Meachers Global Logistics.