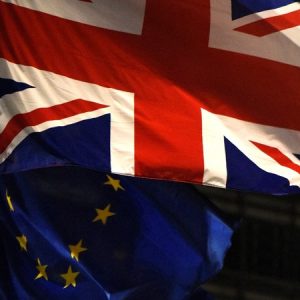 Info taken from Lloyds List:
A new UK government report this week highlighting that most UK shippers are unprepared for Brexit underlines the warnings freight and logistics associations have been giving to the UK government for many months, the Freight Transport Association has confirmed.
FTA's head of global and European policy, Pauline Bastidon, told Lloyd's Loading List that the findings within the 'Implications for Business and Trade of a No Deal Exit on 29 March 2019' report, which highlighted not just that shippers are unprepared but that most of the UK's key trade deals have yet to be replicated in time for Brexit, should be a concern to anyone with a stake in UK international trade.
Among the key findings, the report noted: "Despite communications from the government, there is little evidence that businesses are preparing in earnest for a no-deal scenario, and evidence indicates that readiness of small and medium-sized enterprises in particular is low.
"For example, without an Economic Operator Registration and Identification (EORI) number, businesses would not be able to complete the necessary customs documentation for goods they are importing. As an EORI number registration is one of the most basic and straightforward parts of the process most businesses would need to undertake to prepare for no deal, this is assumed to be a generous indicator of overall readiness.
"As of February 2019 there had only been around 40,000 registrations for an EORI number, against an estimate of around 240,000 EU-only trading businesses."
Bastidon commented: "This is of concern to us and should be of concern to government – not just in the UK – but is sadly not surprising. FTA's consistent advice to its members is to prepare for the worst-case scenario, ie a no-deal Brexit on 29 March, at 23:00 GMT, a scenario that cannot be ruled out at this point.
"We have worked relentlessly to obtain satisfactory answers to our members' many practical questions to ensure they are in a position to prepare adequately, and will continue to do so. Yet, considering the enormous level of uncertainty surrounding both the final outcome of the Brexit process – not helped by conflicting messages from Government – and the fact that critical information is still not confirmed or available to industry, it is hardly surprising that many companies, especially small ones, are reluctant to take steps that might not be needed in the end."
She said that although a small number of these steps might be relatively straightforward, such as obtaining an EORI number, adapting often implies profound – and often costly – changes to the way these companies operate and organise their supply chains.
"Industry has been patiently waiting for clear directives and information for a long time, repeating that time would be needed to implement any changes," she added. "Today, UK importers that have products on board deep-sea vessels from Asia and other locations due to arrive after Brexit day have no way of knowing for sure what tariffs will apply to these products.
"UK exporters might lose access to many preferential agreements with a variety of countries around the world and are forced to trade with the EU and the rest of the world on very uncertain terms. UK hauliers and own-account operators have no guarantee yet that they will be able to operate to, from and in the European Union.
"Even when government and EU processes and expectations have been laid out, sharing process maps and recruiting customs officials is not enough: the UK Government, the European Commission and the 27 remaining member states need to understand that these requirements and processes need to be understood, integrated and translated into actionable steps by companies.
"That requires more details than might have been provided, some easements or adaptations, at least on a temporary basis, and enough time to implement necessary changes."
As reported yesterday, the British Ports Association (BPA) has also highlighted the concerns about the level of preparedness of the wider logistics sector and the expected negative impact of a 'no-deal' Brexit on the British economy, following the publication of the new UK government assessment of the impact of a no-deal Brexit on business and trade.