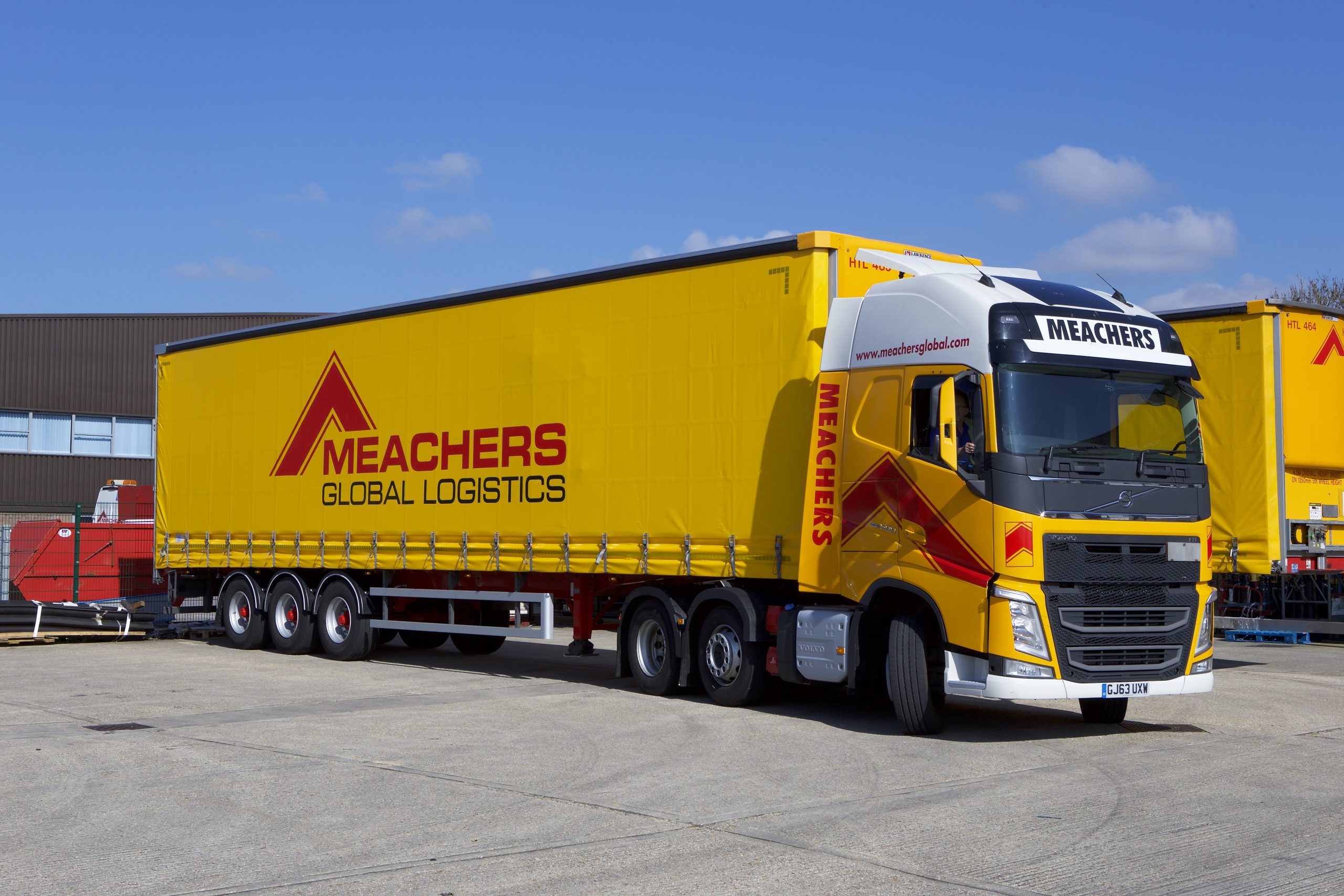 One of the largest transport and logistics companies Meachers Global Logistics, has a very unique Supply Chain partnership with Isle of Wight based Steve Porter Transport, and Solent ferry operator, Red Funnel Ferries to create the Solent Alliance which will be key in supporting the new Clean Air Zone role out.
The long-standing strategic partnership agreement was first established in 2012 to co-operate on the consolidation and delivery of inbound and outbound freight from the Isle of Wight via Southampton.
The initial partnership between the organisations, was conceived to reduce duplication across their respective networks. The arrangement made it possible for Meachers to trunk Steve Porter Transport's overnight groupage loads from the Isle of Wight Steve Porters Midlands Distribution Centres in Northampton and Coventry, for onward national distribution.
In turn, Steve Porter Transport, which acquired Red Funnel Distribution Ltd , from the ferry company in June 2012 and is now their Preferred Freight Partner,, brings in any consignments, which are consolidated at the Meachers site, close to the Ferry terminal, destined for the island. The operation includes a bespoke cross-Solent drop-trailer service, which provides significant commercial advantages to supermarkets, retailers and organisations moving significant volumes of cross-Solent freight; total supply chain solution.
This has all been made possible by  The Solent Alliance offering the Sustainable Distribution Centre services to its customers.
The SDC works by consolidating goods bound for the Isle of Wight at Meachers' central facility in Southampton. Individual consignments or part-loads are consolidated so that less frequent, yet more efficient deliveries can be achieved, and transportation costs can be reduced. The service also has the added benefit of short, medium, or long-term warehousing capacity to assist organisations with limited onsite storage facilities.
The SDC also offers a number of environmental benefits and in time, it is estimated that service could potentially reduce HGV movements by up to 75%, with both public and private sector organisations already using the facility.
Aside from the environmental wins there are obvious commercial benefits to the SDC, as a mainland receiving facility offering great convenience and flexibility to any business with a requirement to move freight to the Island.
The fact that the partnership has lasted five years and continues to go from strength to strength with innovative schemes such as the SDC, is testament to the success of the initiative.
As the partnership has developed, so the aims and objectives for each organisation have evolved. However, the underlying principles of the supply chain service remain the same – drawing on each organisations resources and skills, while offering a comprehensive and coordinated freight offering to businesses on the Isle of Wight.
The project can be quantified by the reduced number of vehicles which are now not traveling over to the Isle of Wight through Southampton. Based on Meachers research, which is independently verified by University of Southampton.
The data is extrapolated from inbound and outbound loads and is based on one vehicle with a Euro 6 engine and one with a Euro 5. All vehicles currently used by Meachers are Euro 6. The brands used are Mercedes Benz (Euro 6) and Iveco (Euro 5).
The journey to and from the Red Funnel Ferry Terminal is 15.76km, so in order to get the total emission for that journey, the emissions were added together for each Euro engine then multiplied by 16 to get the approximate amount of emissions per journey.
From the data, on average, there are 12 deliveries into Meachers for every one delivery to the Steve Porter operation on the IOW as these fit into one trailer. On average we send four trailers daily to the Ferry Terminal, this tells us that there would have been 48 deliveries previously. From this we can work out that because just 4 trailers were delivered there is a saving of 44 other vehicles delivering into the Ferry Terminal.
Table 1. Shows emissions per vehicle in g/km
| | | | | |
| --- | --- | --- | --- | --- |
| | CO (g/km) | HC (g/km) | Nox (g/km) | Total (g/km) |
| Euro 6 (Mercedes Benz) | 0.02 | 0.7 | 0.245 | 0.965 |
| Euro 5 (Iveco) | 0.521 | 0.023 | 1.779 | 2.323 |
Table 2. Shows the saved emissions (rounded up) of an average day (4 trailers to Red Funnel) using both Euro 6 and 5 as example of emission reduction from the Euro 6 (it is 16km to work out emissions per g/km per journey to Red Funnel Terminal, Town Quay and back to the centre).
| | | | | |
| --- | --- | --- | --- | --- |
| | CO g/km | HC g/km | NOX g/km | Total g/km |
| Euro 6 | 13.87 | 485.40 | 169.89 | 669.16 |
| Euro 5 | 361.28 | 15.95 | 1233.63 | 1610.86 |
So the total average saved emissions would be:
669.16g average saving per day x 250 operational days = 167,290g total annual saving.
This data shows that the supply chain solution reduces congestion in and around Southampton (on average 44 vehicles off the road a day), reduces massively the emissions being given out by a variety of vehicles (167,290g average annual total saving), but also time and money for the suppliers to the IOW as they are just traveling to one consolidation centre rather than a full vehicle and driver travelling over to the island which takes one hour each way.
With the 'Clean Air Zone' imminently being put into place, the Partnership acknowledge that running a more environmental friendly service is so important to the local community, the environment and the suppliers.
Due to Meachers already running Euro 6 vehicles, the penalty charge would also not be charged – thus saving the suppliers said charge as they would not need to travel into the allocated zone.  If the 48 deliveries where still to continue when the clean air zone penalty charge is put into place, based on the TfL penalty charge of £129 per day and that all vehicles were Euro 5 or lower (which is not the case), a saving of £1,419,000 would be made for the suppliers.
Meachers were able to attract Island based companies to use their Southampton storage facilities, inventory control and consolidation, while Steve Porter Transport has grown their drop-trailer volume by 28% and the firm double its turnover, size and position in the market place over the duration of the alliance.
All three companies are now effectively selling each other's services for the greater good of the Solent Alliance and its customers.
The businesses have taken advantage of over 200 years of combined business expertise on the Isle of Wight and in Southampton and have forged a unique relationship between their highly skilled and motivated teams.
In pooling their resources, combining their skills, knowledge and infrastructure, the three organsiations are now able to offer their customers much greater convenience and flexibility than any one organisation could offer individually; thus providing their customers with the best possible option for their Supply Chain needs.
You can download the full white paper here