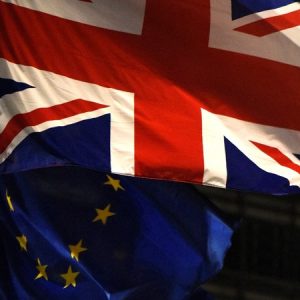 Logistics sector facing 'a perfect storm' of rising demand for space, little speculative build, and a severe labour and skills shortage exacerbated by the 'Brexodus' effect
Capacity in the UK warehousing sector is becoming increasingly squeezed as firms take up space near major population centres where goods can be stockpiled in the event of a 'no-deal' Brexit and bottlenecks at the ports.
A nationwide survey conducted by the UK Warehousing Association (UKWA) last month revealed that 85% of its members had received Brexit-related enquiries, mostly for short-term requirements. Three-quarters of those surveyed had been able to fill incremental space but were now full and unable to take on any more business.
The survey was nationwide in scope with enquiries across a wide range of commodities, which included packaging materials, cat food, food ingredients, components for manufacture, and finished consumer goods.
"We are facing a 'perfect storm' in the warehousing and logistics industry, with little speculative build in the pipeline, urban development land earmarked for residential – not for the warehousing required to fulfil rising consumer demand – and a severe labour and skills shortage, exacerbated by the 'Brexodus' effect as Eastern European immigrant labour heads home," explained the UKWA's CEO, Peter Ward.
"Added to this is the estimated 200 million extra customs declarations that may need to be processed post-Brexit. Clearly this will lead to an interruption in the supply chain and, as half the food we consume is imported, 80% of that imported food comes from the EU and 90% of that comes through the Dover corridor. So we expect property investors to be scouring the M20
corridor now because that's where there'll be demand."
Although evidence for the upsurge in demand in warehousing remains largely anecdotal at this stage, activity on UKWA's dedicated MarketSpace portal – which matches supply with demand for available serviced and quality accredited warehouse space by type, size and geographic location – tells the same story, Ward underlined.
"In the last quarter of 2018, we saw a spike in new visitors coming to the site, with 90% visiting for the first time and most going straight to the 'Search for Space' facility. There has also been a marked increase in visitors coming from outside of UK, particularly from US, Canada and China, as well as additional new visitors from France, Germany and Poland."
On the association's main UKWA site too, visitors searching for space during this period was up by 60%, compared to the same period last year.
The UKWA is supporting a government initiative, outsourced to Ipsos Mori, to evaluate warehousing capacity in the UK, particularly that which is currently customs approved for inland clearance of goods, or is not currently approved but could be so in the future.
"The prospect of a 'no deal' Brexit is catastrophic," added Ward. "We recognize that the withdrawal agreement on the table is not perfect, but it does allow us to move ahead towards transition out of the EU. We believe, along with most business leaders, that MPs should put aside dogmatic, entrenched positions and abandon political jockeying, instead putting the future of our country – and our economy – first."