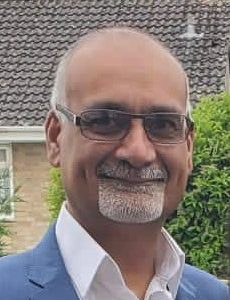 Southampton-born Uppy Rattan joined Meachers in 2019 as Inside Sales Support and remains in that role today. He came to us having been awarded Inside Sales Support winner for three years at his previous company, and instantly we could see why.
During his time at Meachers, Uppy has been pivotal in helping us to develop new and existing client relationships, and even win new business. Part of a close-knit team, Uppy's job is to look after our customers' needs and find them the right solutions.

It's a role that keeps him very busy, particularly at the moment due to the supply chain volatility brought about by the pandemic, driver shortages and Brexit. Uppy has assisted with finding haulage for importers, checking the European Clearance and assisting with export quotes.

Outside of Meachers, Uppy belongs to City Life Church in Southampton and runs a team that helps to feed the homeless every week, giving out warm clothing and hot drinks to those who need it. He also does voluntary work overseas with his church to help children in India and Thailand living in poverty.

Uppy is also a keen fundraiser and enjoys raising money for different charities through his love of cycling. He recently completed a cycle run in London to help raise money for Young Lives vs Cancer and in doing so, helped to raise more than £4,500 for the UK charity.

Speaking about what he likes most about working at Meachers, Uppy says:

"Meachers is a good company that provides a good working environment. We all work together to resolve any issues we have as a team."