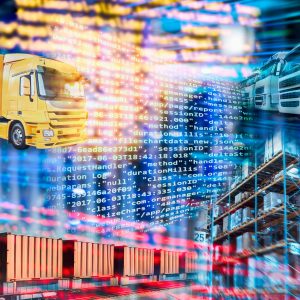 Keen to use technology and collaboration to enhance the service it provides to its customers, Meachers has joined the prestigious digital network for freight forwarders, Digital Freight Alliance (DFA).
The Southampton and Derby based logistics company will benefit from the DFA's connections with global freight forwarders and non-vessel operating common carriers (NVOCCs).
The DFA helps to unite logistics companies from around the world into a single community, optimising processes and using digital tools to benefit its members.
It will provide Meachers with increased business opportunities, a comprehensive Enterprise Resource Planning (ERP) system and access to the industry's best web-based tools.
Mark Lee, Meachers' Freight Forwarding General Manager, said:
"We are pleased to announce that Meachers Global Logistics has become a DFA Premium Member. It will give us access to an enhanced network and increased security, which will benefit all our clients, and online tools to help us extend our reach."
The DFA is owned by DP World and operates in more than 190 countries, with over 6000 members.
To find out more about the DFA, visit https://www.df-alliance.com/ 
Find out how Meachers can help to make Freight Forwarding easy for your businesses. Visit: https://meachersglobal.com/freight-forwarding/